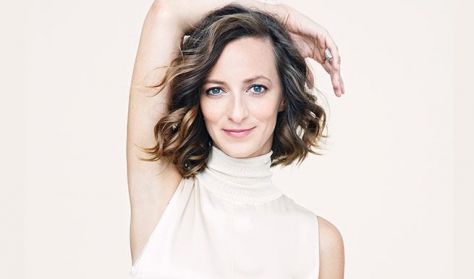 Szalóki Ági: Csak egy nap a világ
Szalóki Ági: Csak egy nap a világ
Koncert
Nincs aktuális előadás
Ön egy múltbeli eseményre keresett rá. Kérjük, válogasson aktuális kínálatunkból a Jegy.hu keresőjében!
Last event date: Sunday, August 20 2017 7:00PM
2017. augusztus 20. (vasárnap) 19.00
Városmajori Szabadtéri Színpad
Csak egy nap a világ… Szalóki Ági megújult műsorában Karády Katalint, Edith Piafot és Amália Rodriguest idézi meg, hogy elénekelje, amit a dívák a szerelemről, vágyakozásról, büszkeségről, kacérságról, csalódásról és beteljesülésről tudtak. A harmincas, negyvenes és ötvenes évek lüktető magyar swing-slágerei, a francia chanson és a portugál fado parázsló dallamai két fantasztikus hangszeres-zeneszerző, Bacsó Kristóf szaxofon- és Juhász Gábor gitárművész feldolgozásában hangzanak el a színpadon.
Közreműködik:
Szalóki Ági, ének
Bacsó Kristóf, szaxofon
Schreck Ferenc, harsona
ifj. Tóth István, gitár
Cseke Gábor, zongora
Kovács Zoltán, nagybőgő
Cseh Balázs, dob
Vendégművész: Korb Attila, kornett, ének
Warning! The basket time limit is about to expire!
estimated time left:
00:00
Time limit has expired. Please, put item(s) in to basket again.
---